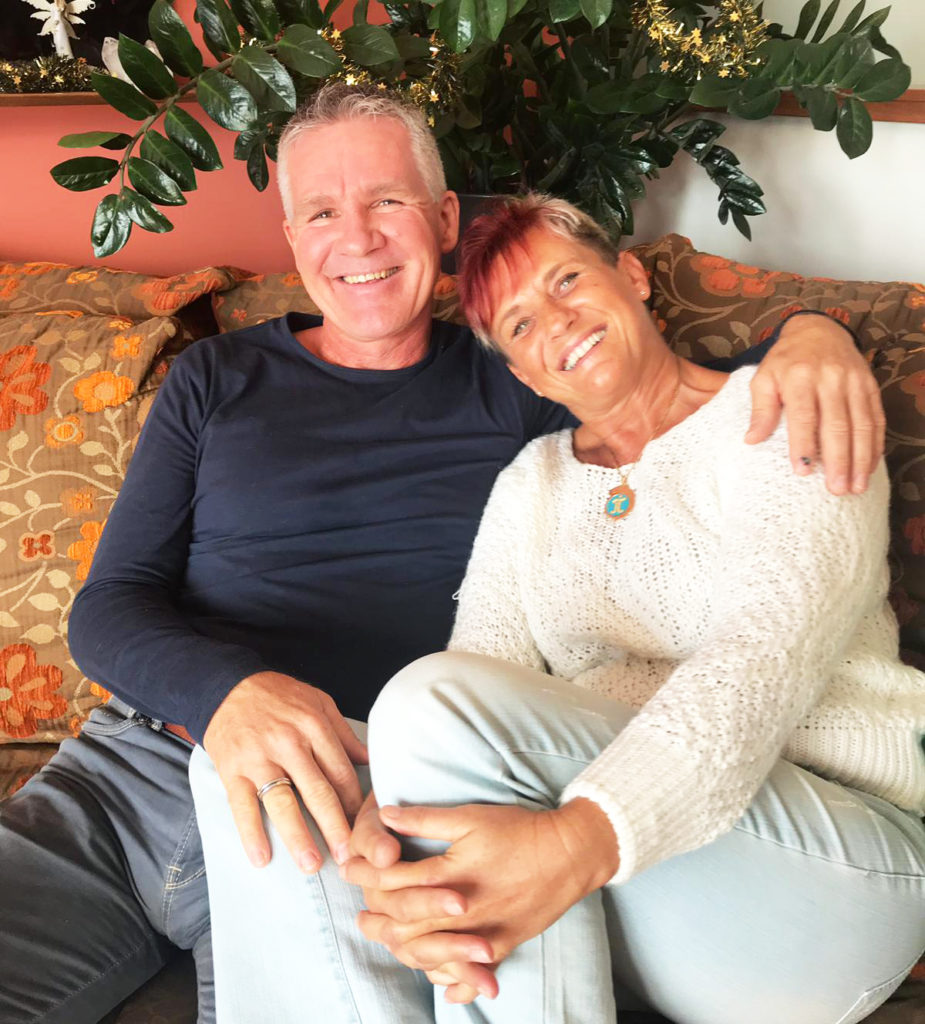 Our job is to remind people of who they truly are and to help them by activating their angel vibration, increasing their vibration and opening themselves to the guidance of their Higher Self.
We do this by constantly developing ourselves. By integrating our own light into life more and more and sharing our insights in this way with the people.
Through Gabriela's connection to the dimensions of the angels since the year 2000, we and the people who accompany us constantly receive current messages, explanations and suggestions on how to make our own way to our light easier, faster and more direct.
In the summer of 2001 Friedrich received his cosmic oscillation increase over the spiritual world to activate the angel vibration of humans.
In this context, we received the message from Archangel Gabriel that we are living in a special time, and the activation of the angelic vibration immediately raises the personal vibration that is the key to change and the development of consciousness, taking into account free will, tremendously accelerated. It is therefore very important to us to be able to pass on this gift.
A few months later we were also notified of the vibration mantra PO TA MI.
Through our intense connection to the higher levels, in our seminars, meditations, channelings, and energetic treatments, we open the divine field of light, where transformation and healing occurs on all levels. At the same time, we also convey the awareness of the New Energy, explain relationships, show new perspectives and ways of shaping and living one's life from the heart.
For almost 20 years, we have been walking our development path together, and we can say that even in such a short time, so much has happened and changed for us. If you too are ready for change, then open yourself up to your light and the love that you are and consciously radiate it into your world.
We came here as Gabriela and Friedrich and have undertaken for this incarnation the task of being pioneers as humanized, incarnated angels and living this angelic consciousness in our everyday life.
We met in the year 2000 for the first time. We immediately recognized our deep souls' relationship and as a result our live began to change completely.
Through our encounter with the Archangels, our trust in the messages of the angelic world and the feeling of their all-embracing love, we learned that we are self-responsible creators of our live and divine beings, humanized incarnated angels.
We are very pleased to share these experiences with other people and to spread the call of the angels "PO TA MI® – Live the angel inside you" and to support the other incarnated, humanized angels who hear this call and awake in their angelic consciousness through our own experiences, seminars and Channelings.
In 2004 we began to hold far-reaching and lasting holiday-Seminars and Intensive-seminars near Epidaurus, on the Peloponnese in Greece.
Since 2006, we are living and working together with our family in Nafplio / Greece and we have fulfilled ourselves a very great dream.
What we have dreamed and realized, you can do! Live the angel inside you!